Posted on
By Jack Inston
Posted in Blog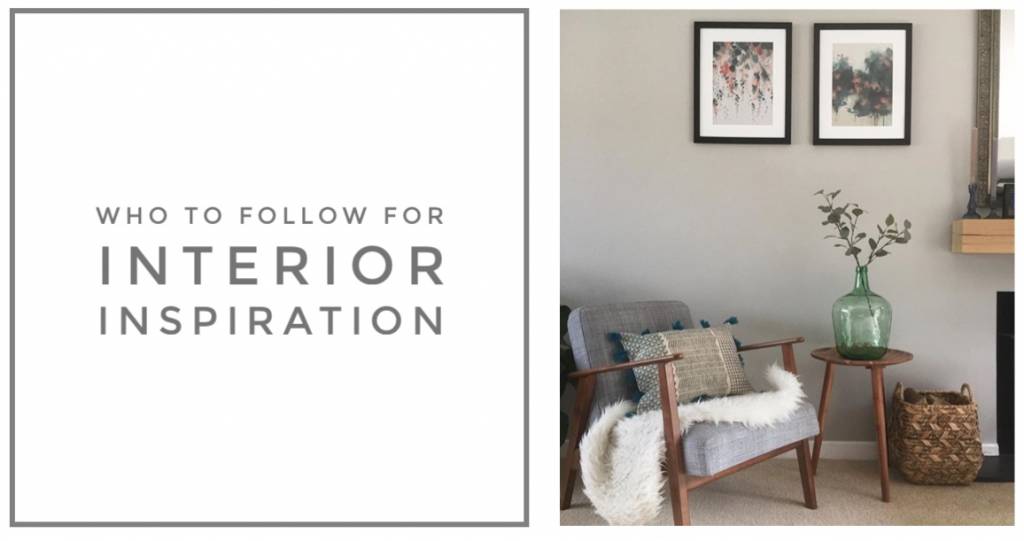 Inspiration
Its a double-edged sword - spot an exciting new interior design idea on Instagram, Pinterest, Facebook etc. and it acts as a catalyst for change and gets the metaphorical, creative design ball rolling immediately...
But when you're desperately wanting to update your room, when you're sick of your current decor and sitting, scrolling online, searching for that starting point, that initial spark of inspiration, it often eludes us. 
Instagram. We LOVE Instagram for this (follow us @lightboxstyle) - the wealth of interior bloggers is incredible and there's so much great content. BUT when you start to try and re-create that room image that you double clicked last night, to find that the 'cool arm chair' is $2400 on a US only website and that the stylish industrial floor lamp that you wanted just doesn't exist anywhere on the 'interweb'...it starts to get...frustrating. 
Over the last few months we've been following a few UK based interior bloggers that are achieving magazine quality interiors in their own homes...but most importantly with High Street homeware products, available to everyone (not just interior designers) at very affordable prices. All of a sudden you can discover not only the ideas, the inspiration, for your own scheme but also find out exactly where to buy the things you love the look of...and most importantly be pleasantly surprised at the price tags. 
The Indigo House
'The Indigo House' (check out their beautiful Instagram feed @the_indigo_house) run by Laura Higham, is a perfect example of this.
Scroll their page and you'll find quirky wall art, lighting inspiration, colour palette combinations and room organisation ideas all photographed from Laura's own home. The title picture for this blog is actually from Laura's Instagram and shows exactly what we mean; a gorgeous, muted colour scheme, magazine quality interior featuring an arm chair from...IKEA...as the centre piece.
The beautiful but affordable cushion from 'Look Again UK' sits well amongst the scheme and adds another layer of texture/pattern to the room yet it comes in at just £25 (these guys have some great cushions actually; a quirky alternative to the 'Next Home' & the 'Dunelms' of the world but at the same kind of price point - we'll link the website below).
Just from one post, you can find new little brands, hidden gems, that'll set your home aside from your friends and have them asking 'Where did you buy that?'. Actually, The Indigo House introduced us to one of our favourite new companies; Green Lili.
Green Lili are a Sheffield based lifestyle brand and are the ones responsible for the beautiful wall art pictured in this blog. Their digitally painted pieces start from £19 but can give your room an individual, super stylish and premium feel (we're obsessed with their Botanical Prints collection!) .
So next time you're struggling for ideas, bored of scrolling the same obvious home decor websites; check out The Indigo House and the #MySpaceandDecor that has over 28,000 images of people's interiors and you may just stumble across something unusual that makes you feel...inspired.
LINKS TO INSPIRATION: 
Affordable Interior Inspiration: 
Quirky Wall Art:
Cushions & Throws Ideas: