Mid-century lighting takes its influence from the style of the 1940s through to the 80s and was a time that embraced new materials, such as plastics, as well as taking inspiration of the moment. From sputnik design to experimenting with materials and finish, the range of mid-century lighting has all the charm of the era, reinvented for modern homes.


The Essence of Mid-Century Design
Gentle curves, clean lines, colour, and a mix of materials give the impression that anything goes but in truth, there is more finesse to this style than first meets the eye. And this is certainly true when it comes to mid-century lighting.

Today, the up-to-date version of mid-century design hasn't deviated too far from the original classic, understated look:
- Functionality is important
-Sleek, uncluttered lines are essential, with curves and geometric forms an integral part of the final look
-Minimal use of ornaments and other 'things'
-An exploration of both typical and non-typical materials, and using them both together to provide a contrast

But there are aspects of the original design which perhaps don't sit as well with us today as they once did. The excessive use of plastic, for example, along with other synthetic materials is not what we are being encouraged to use today. Thus, mid-century lighting solutions and designs rely on metal and glass as a result.


Mid-century Lighting
Lighting is not only a functional aspect in the home (and workplace). Our range of Mid-Century Lights provide a plethora of stylish solutions:


1. Statement Pendants
Geometric shapes are key to injecting a mid-century aesthetic to your interior and so a feature pendant with curves and globes, like our popular Argento Feature Light is a great choice for your dining, living room or bedroom.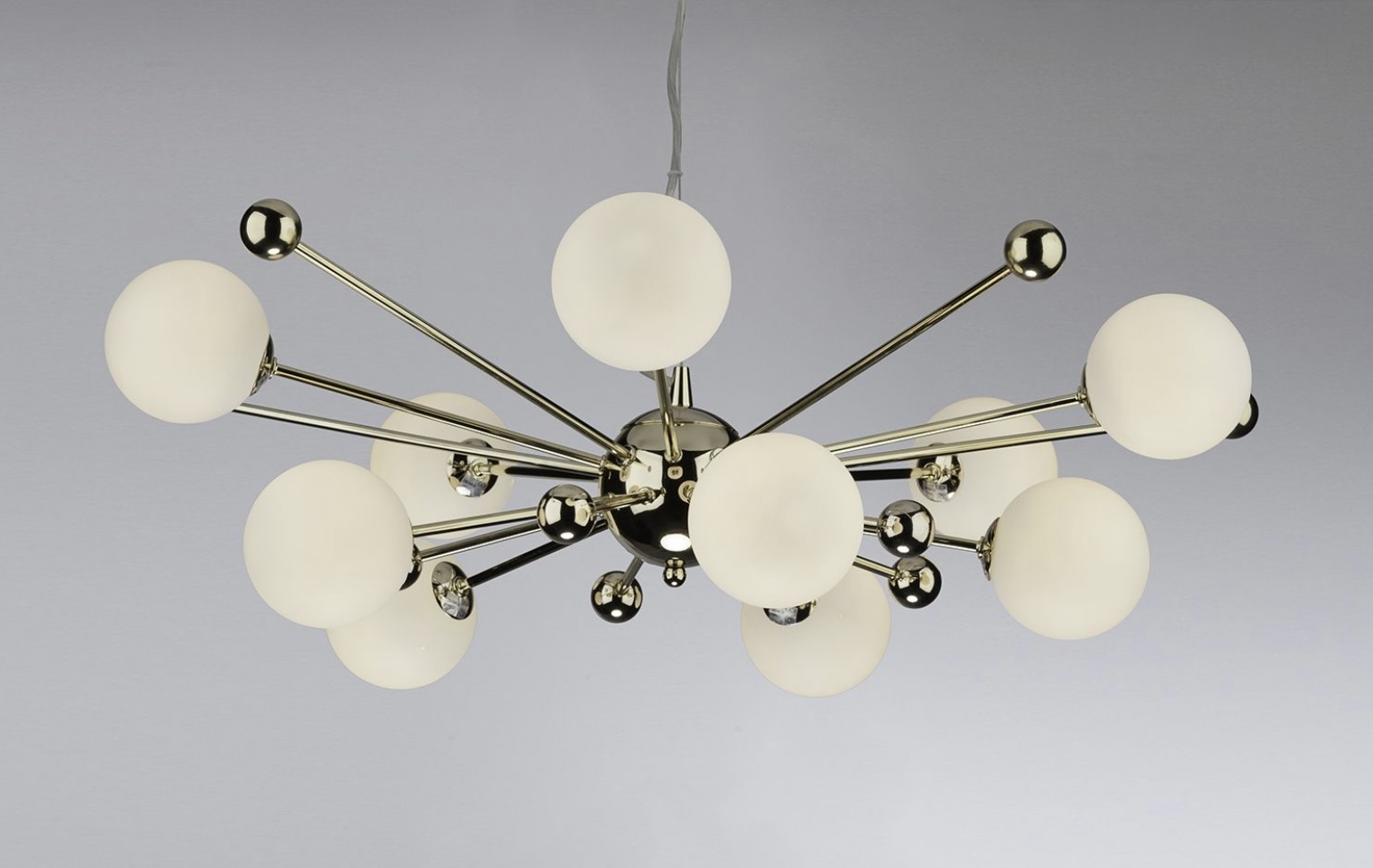 2. Semi-Flush Styles
Love this look but find that your ceilings are just a little too low or your room cant quite take such an impressive piece? 

The options below are perfect Mid-Century inspired pieces like the Argento, but critically they are semi-flush to the ceiling with smaller diameters; ideal for average to smaller sized rooms: 
- Ava
- Arne
- Robin
- Mac
- Freya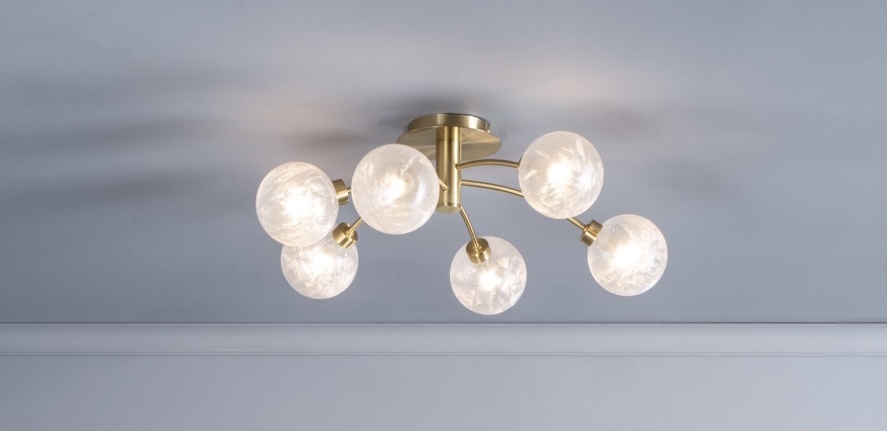 1960s Inspiration
It was a tumultuous decade in many ways but also one that saw strict parameters relaxed. As a result, designers created pieces for the home that fell away from the exacting style decisions that many felt were imposed.


Who would have thought that choosing a Sputnik semi-flush light, finished in chrome would be such a statement?


The Ruby is a stylish low ceiling feature light that gives the 1960s a subtle nod in its design, but the modern finish breathes new life into it. Ideal for the modern home, if you are seeking a light fitting that finishes the mid-century feel to a room, this is it. Noticeable without being ostentatious, it also brings a functional light to a room too.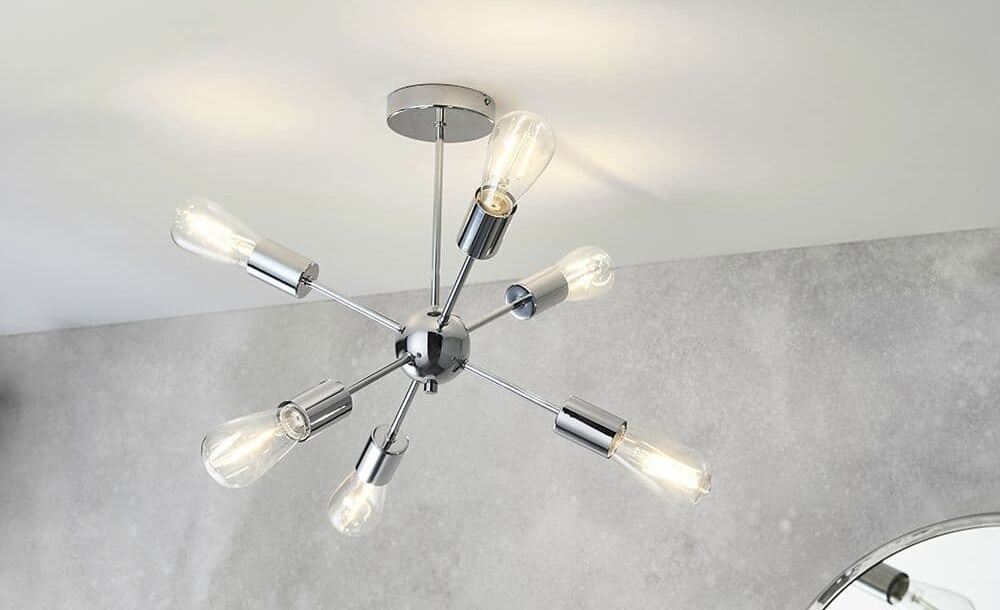 Hints of the Industrial
The beauty of mid-century is that, to a certain degree, anything goes. And so, adding your personality to a room is entirely possible whether that is an industrial-inspired pipe-legged table lamp or a modern lantern-esque pendant light.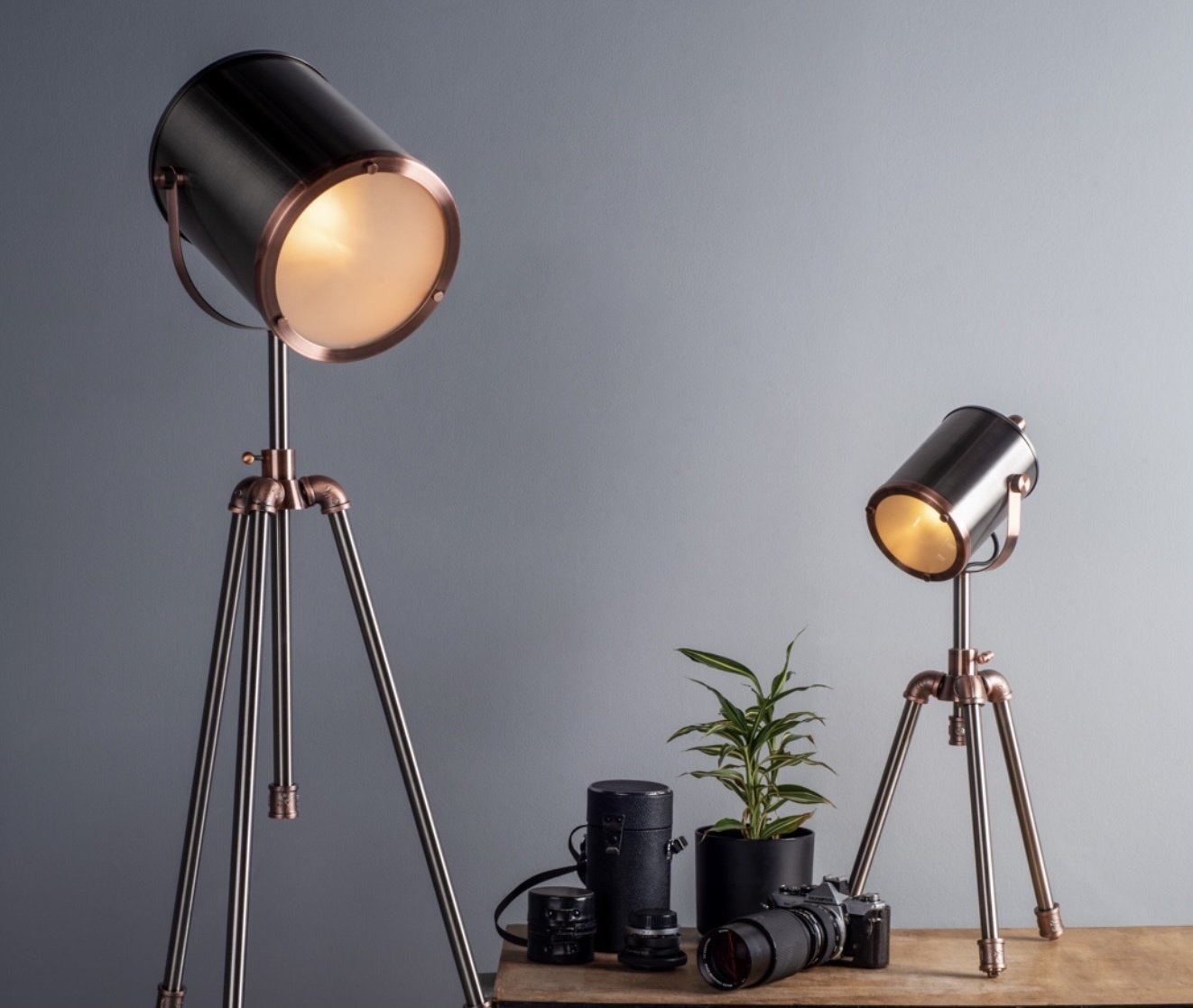 Glamourous Mid-Century Lighting
Where would we be without a little glamour in our lives?


When the dark nights draw in, we rely on the lighting in our home to be both functional and beautiful. Layering light works wonders: it banishes shadows in dark corners, giving the room a soft ambient glow but luminosity when we need it.


A lighting fixture, whether that's a wall light or a central ceiling pendant light, a table lamp, or a floor lamp, should also be a thing of style and beauty. With the mid-century style, you can introduce a range of materials, as well as texture.


And that's why a glamourous fringed pendant light is a must-have…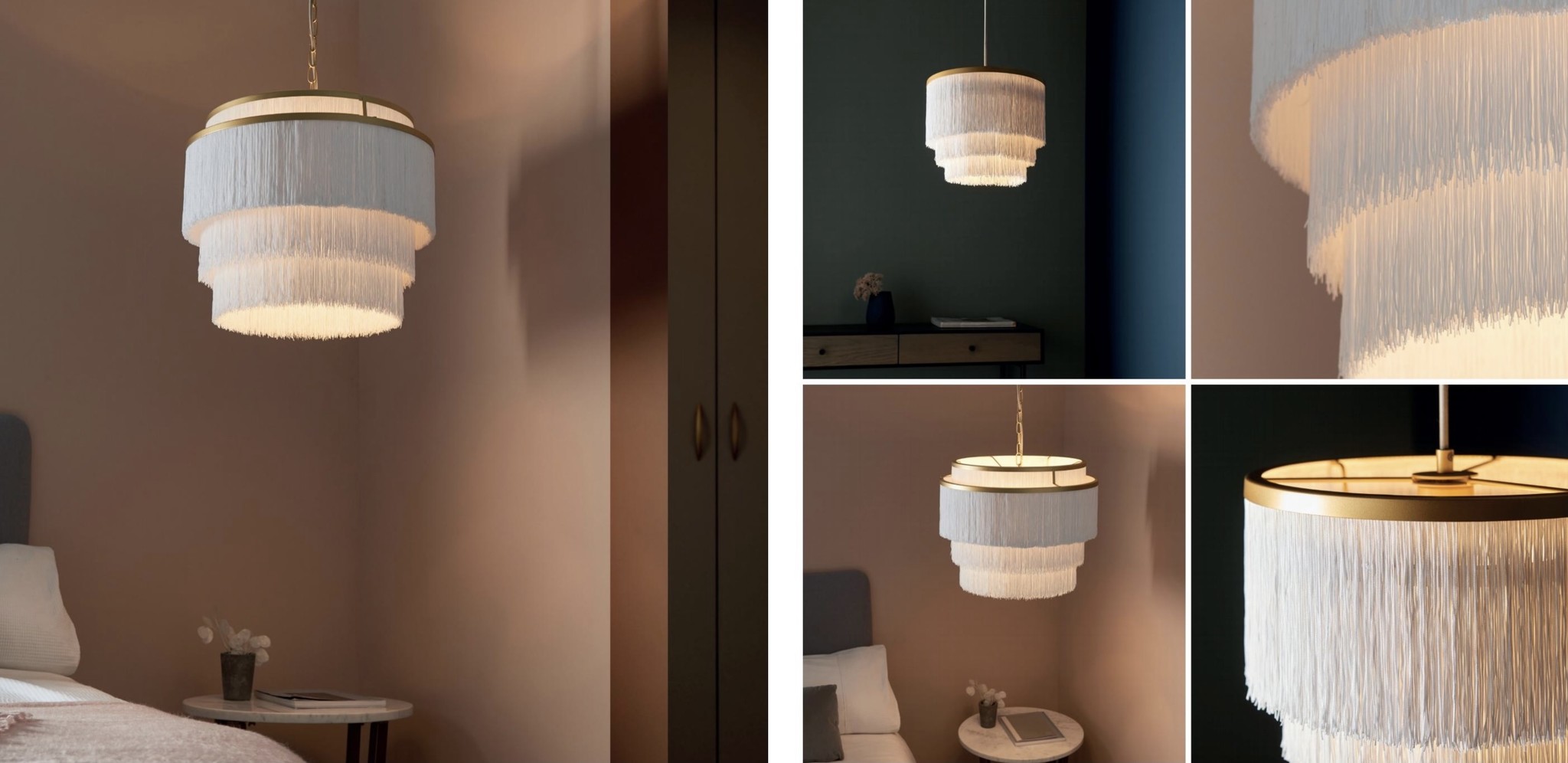 Is it time you embraced mid-century lighting design?
It is a design that can be broadly defined as bringing together furniture, design, and architectural pieces to create a functional, dynamic space with plenty of options and ideas to make it your own. It looks back and yet, it creates options that are ideal for the future.
There is a sleekness to it that is perfect in so many interiors, from the hotel lobby to the home. We have many mid-century light fittings in our showroom. Open from Tuesday to Saturday, from 10am to 4pm, you are welcome to call in. Alternatively, you can order mid-century lighting online.