Our very own collection of 165 brand-new products, design-led and crafted to the highest standards.


Here at Lightbox, we've been working away behind the scenes and we're excited to finally unveil our very own brand of feature lighting. Introducing…Lightbox Label



"This inspiring new range of feature lighting combines luxurious textures, modern colour palettes and contemporary lines to stunning effect."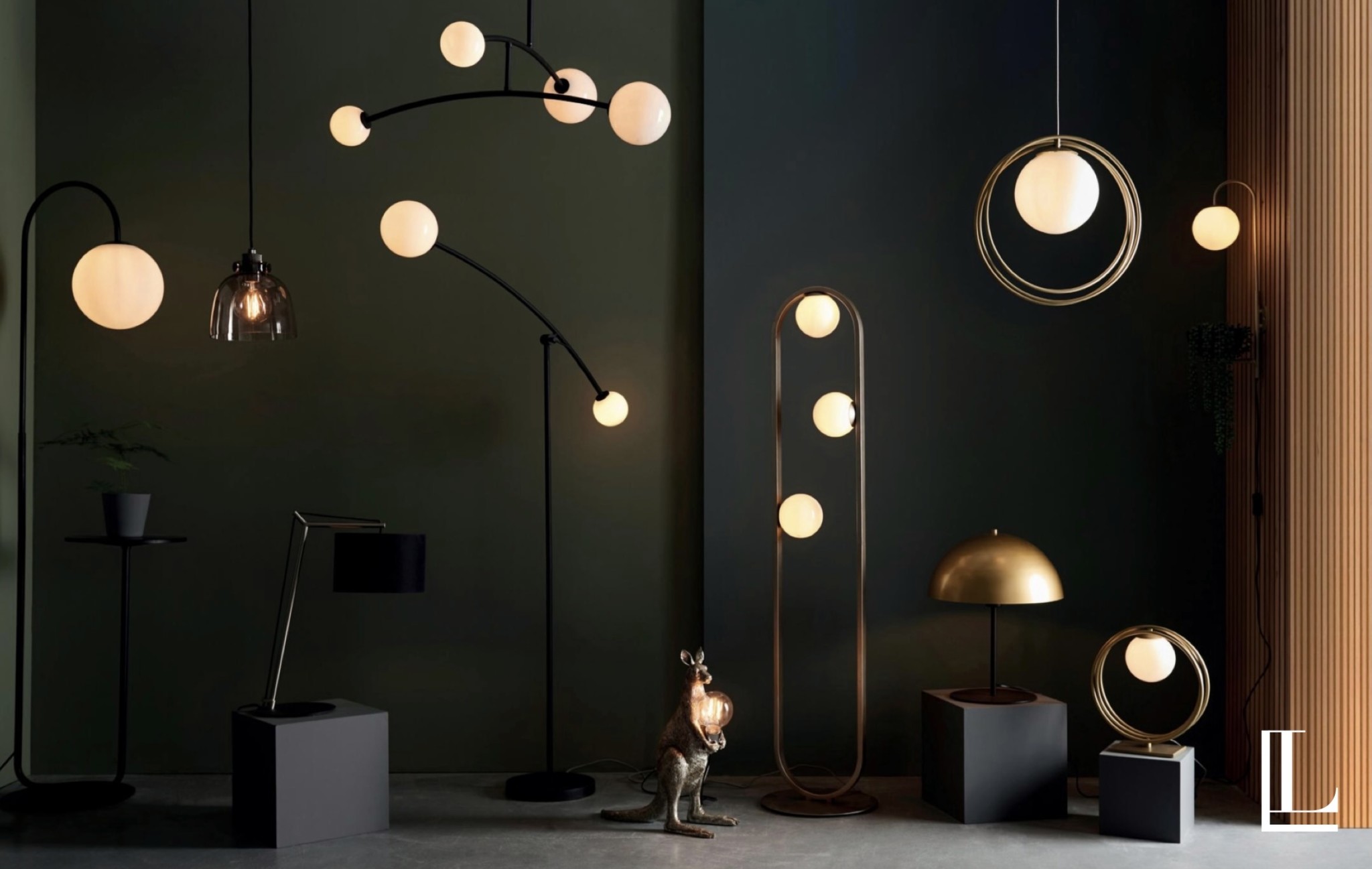 Lightbox Label is a capsule collection of over 150 lighting solutions, including pendant lights, flush ceiling lights, table lamps, and floors lamps. We've curated a diverse range that brings many different styles to the table, from Mid-Century pieces to Ultra-Modern shapes and much more…
Luxury Feature Pendants & Chandeliers
A feature pendant light adds so much to a room. And who can fail to love the opulence and wow factor of a chandelier?
The feature pendants and chandeliers of the Lightbox Label collection tick so many boxes but we wanted to shine a spotlight on a few signature pieces you dont want to miss:


- The Filey is a drum-shaped, chandelier-esque ceiling light with intricated, twisted glass rods. Sleek and modern, it suits any room and with adjustable central cables, it is excellent for low-height ceilings too.
- The Brompton brings a hint of the 1920s, with its fringed shade not unlike the fringe skirts of the so-called Flappers. There are two metal finishes in the medium-sized pendant and a larger version, with an extra tier should you want to make a bigger statement.
- And then there is the dramatic starburst of The Welburn. The mix of champagne coloured glass with an antique brass finish is a sight to behold. As well as two pendant versions; we also offer a flush ceiling light too, making this a great choice for open plan living spaces that require complimentary flush and pendant designs for zoning different areas of your space. 
- The Thornton is also already proving to be a popular choice, with its mercury glass discs sharing the glow of the light across the room, giving a dappled finish.
- Our Lightbox Label collection has plenty of glamourous options; The Scarborough fringed gold and black pendant is one of our signature lights in the range and wouldn't look out of place in any room in the home.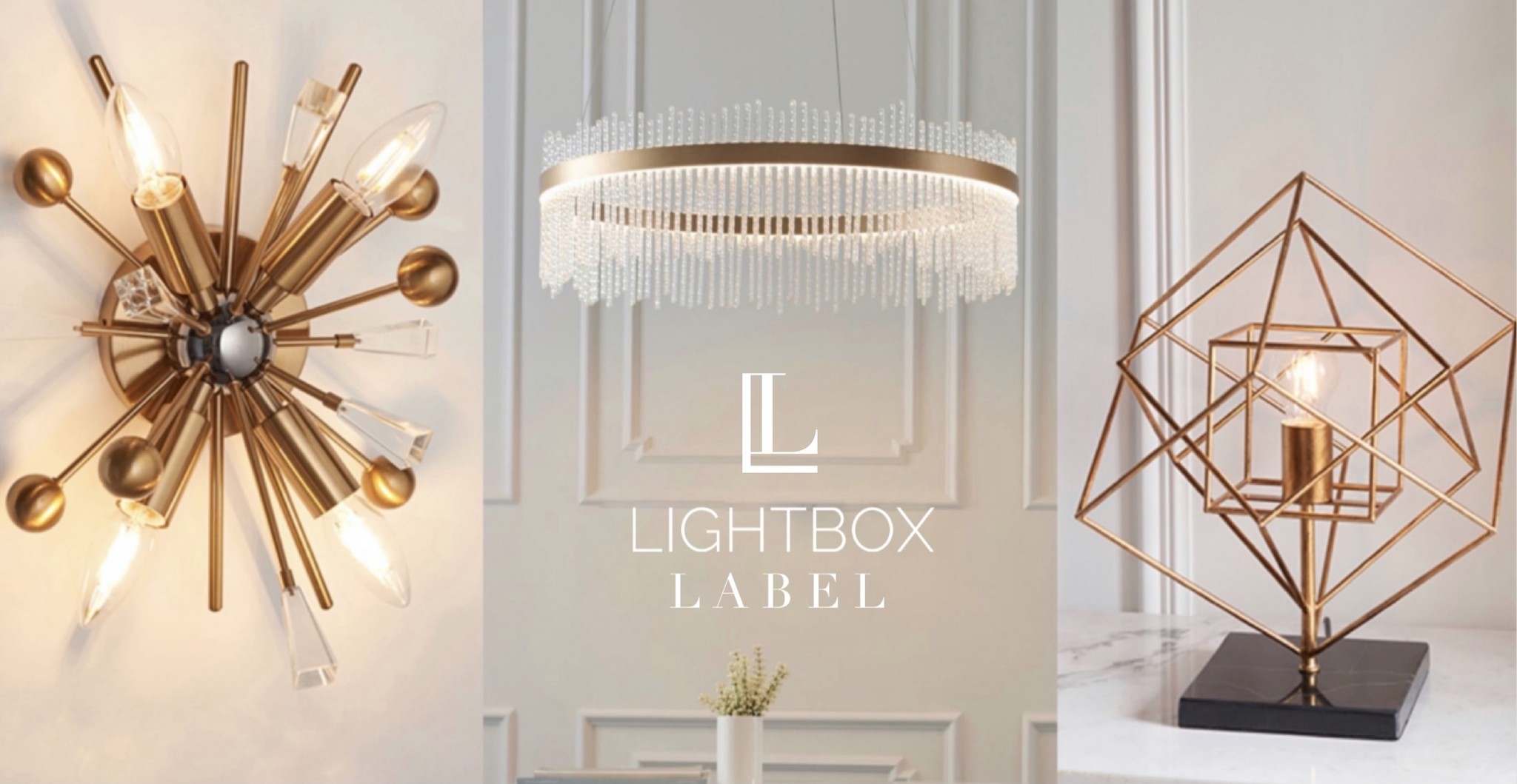 Mid-Century & Scandi Inspired Styles 
The Lightbox Label Mid-Century and Scandi Collection is a mix of lighting solutions that bring both the simplicity, warmth and wonder of these two interior design schemes.
The Harwood (pictured below) brings the delightful simplicity of curves, globes and discs to a range of light fittings which include 2 sizes of the armed chandelier as well as table and floor lamp designs; ideal for a cohesive finish to a room.
But one of our favourites, which is why we knew we had to have it exclusive to us, is the long, lithe lines of the three-light pendant light, The Dalby. Just stunning, in our view, the interacting rings and the three globe lights bring an amazing finish to any space.
We've also added lights with a strong, geometric finish, a trend that is linked with both the Scandi style and the glamourous industrial look. The Ramshill is a collection of pendant lights and table lamps, so again you can dial up the sense of cohesion and harmony in the final look of a room.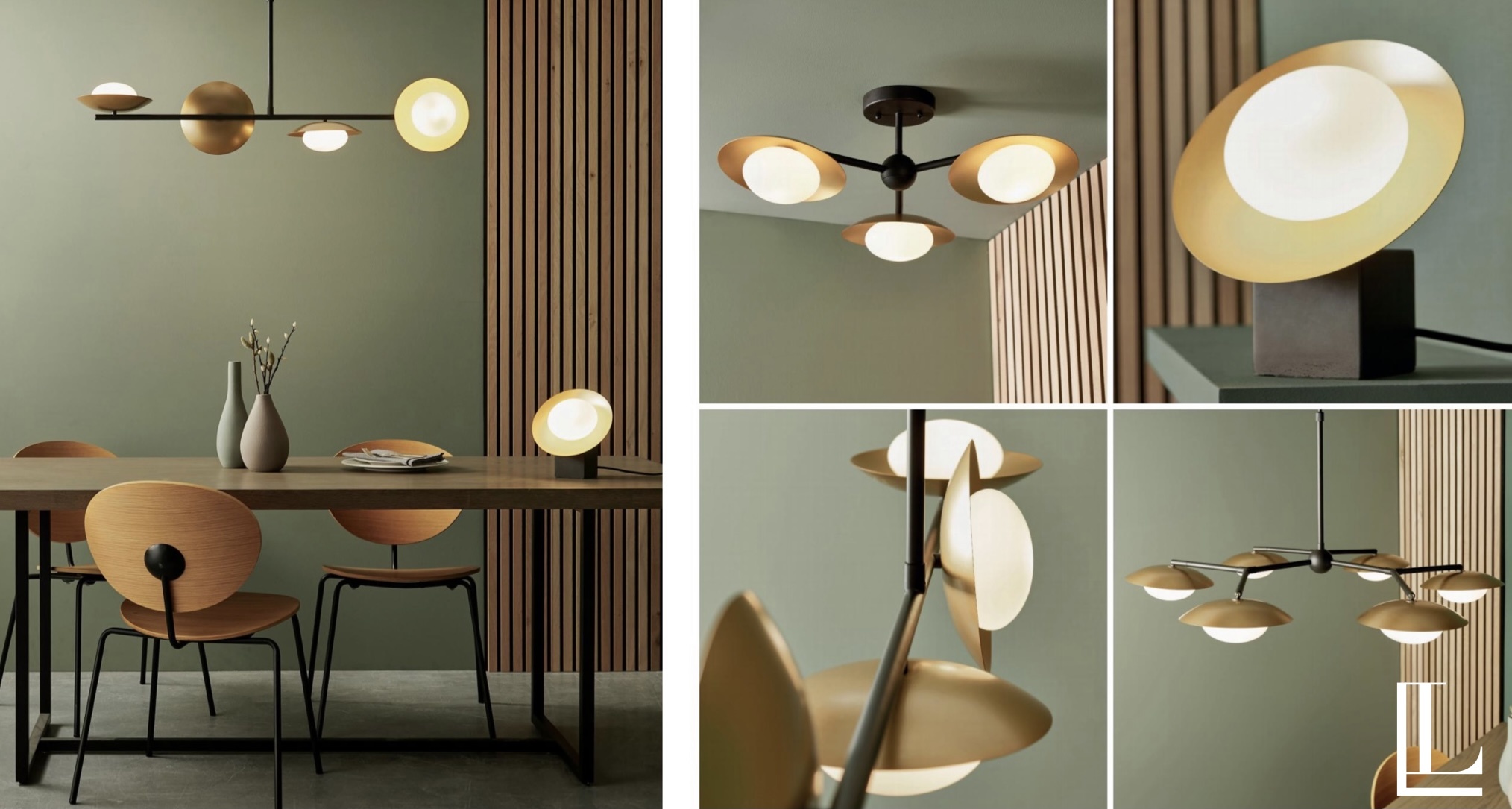 Minimalist styles for Modern Homes
Minimalist pieces give a clean, contemporary style and with the luxury of a 'hotel finish' very much on-trend, our minimalist collection has everything you need for this interior design aesthetic.
You'll find many modern style pieces in the table lamp collection and in the floor lamp range. For example, The Runswick is a style that straddles both table and floor lamp collections. Available in two colours – neutral and black – these lamps are ideal in the living room, the bedroom, the reading nook…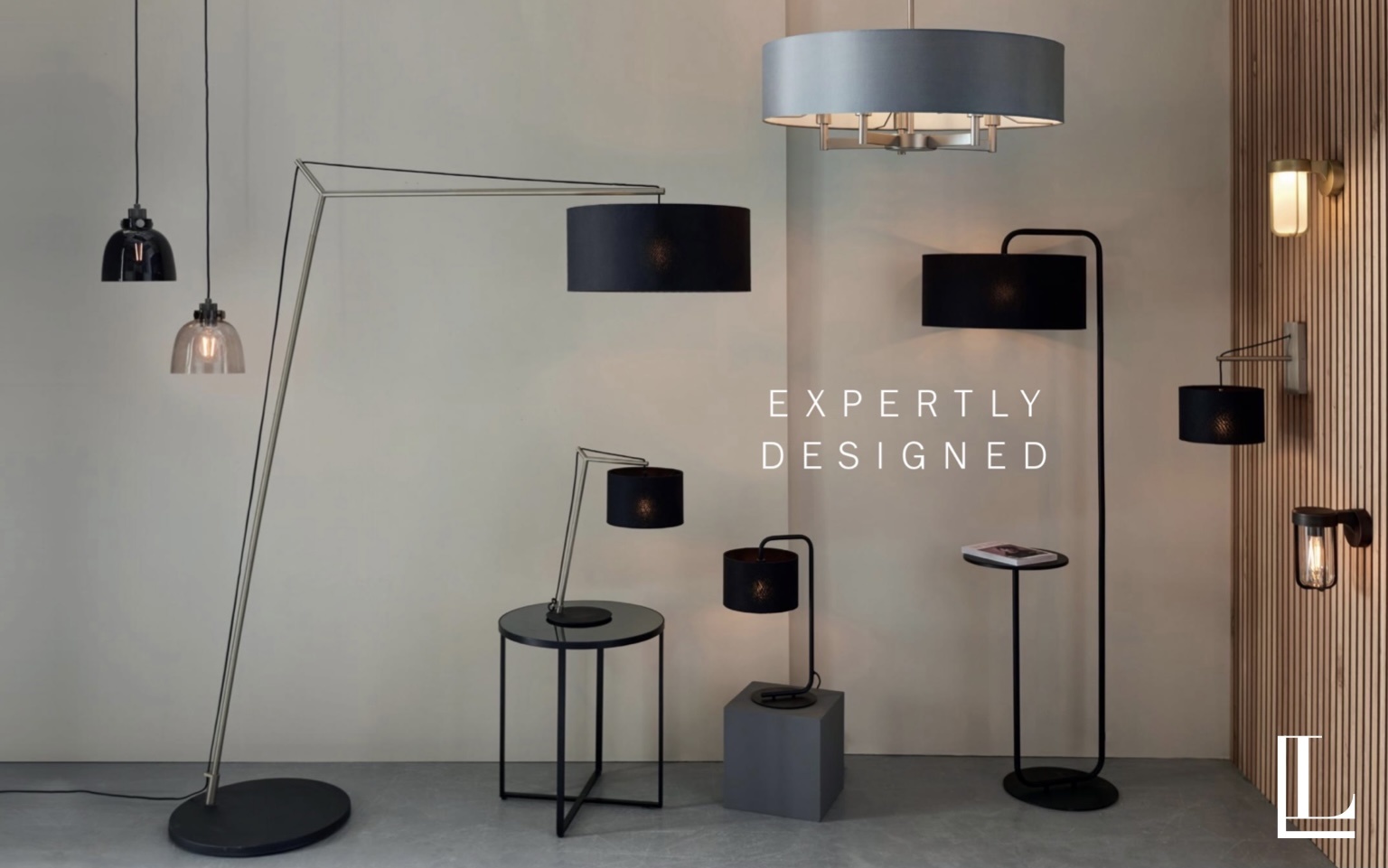 Tropical Lighting 
This small collection in our range adds a mature yet fun flourish to any room. Tropical leaf print wallpapers and large floral print finishes is a trend that seems to be staying and so we've opted to include a Tropical Lighting collection within our exclusive range. 
There are two pendant lights, both offer a golden glow under their cascade of golden leaves and then there is Lauren the Toucan, Larry the Sloth, Skippy the Kangaroo and Noah the Koala, all available in vintage gold and vintage silver finishes.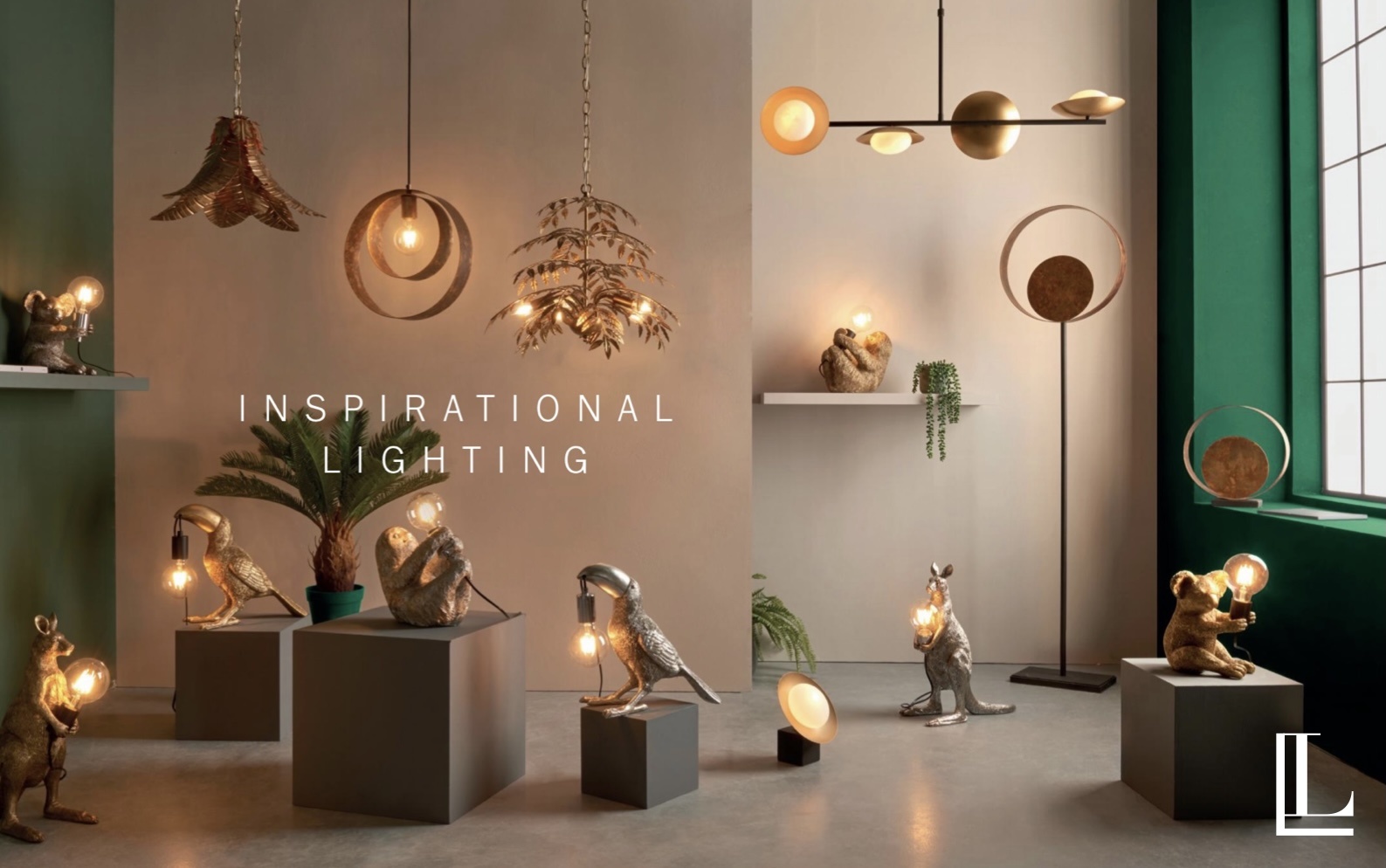 Lush Wall Lights 
Wall lights are ideal for creating a soft background light and are especially popular for illuminating darker or shadier spots in a room.
Wall lights can add detail to a larger expanse of wall too. The Flamborough wall light has hints of the art deco about it, with the layered rectangles on its stem and a beautiful shade, of which there are two options. Compatible with a dimmer switch, these wall lights are just an example of those in our collection.
The Lightbox Label industrial wall light is a perfect example of industrial simplicity, combined with the dramatic black finish. Exposed bulbs are a popular trend at the moment too and so this wall light ticks many boxes.
Take a closer look
Our Lightbox Label collection is something that we are proud of. We've worked to curate a range of lighting fixtures that offer solutions for everyone, regardless of style or trends… Take a closer look…